Tsukumo Murasame



Name

Tsukumo Murasame

Kanji

叢雨九十九

Age

16

Gender

Male

First appearance

Episode 1

Relationship

Toko Murasame- Older Sister

Yuki Giou- brother

Zweilt Weapon

Gun- Knell (Funeral Bell)

Partner

Seiyuu
Tsukumo Murasame is a Zweilt guardian and part of the Giou clan. He is the younger brother of
Toko Murasame
.
Appearance
Edit
Tsukumo is very handsome and attractive who has short silver hair and golden eyes. Both he and Yuki are the same age. Tsukumo is always seen carrying around snacks with him.
Relationships
Edit
Toko is Tsukumo's older sister and Zweilt partner. Stimuli and Toko share a close  relationship. Tsukumo cares deeply for his sister, always jumping to protect her in battles against the Duras. Tsukumo also enjoys teasing his sister when she talks to the other male Zweilt guardians. Also Tsukumo isn't as hot headed as his elder sister. Whenever Toko argues with Luka, he always hold her back and tells her to calm down. 
Yuki is Tsukumo's cousin and they are around the same age. Out of all the Zweilt guardians, Tsukumo and Toko share the strongest bond with him.
When Yuki is attacked by a Mid-Villian Duras, Tsukumo jumps in front of Hiking am  is injured severely for protecting him.
Tsukumo has an ability called "God's Ears" this means that Tsukumo can talk to animals, sense the presence of an enemy before other Zweilt guardians can and he can see the memories of other people. It is also shown that he can communicate with Luka through sound.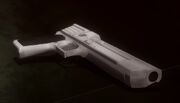 Tsukumo's weapon is a silver gun name Knell (Funeral Bell).
His gun turns black when Neru Pia Blanca is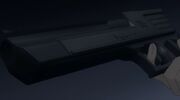 activated. When this ability is activated, it separates a Duras from its human host.